Welcome to Cycle Funattic – Your Family Biking Store
Serving the bicycling community since 1998 in Phillipsburg, NJ.
OPEN 6 DAYS A WEEK
Closed Thursdays
We do Special Orders at no additional charge
Need a special part or accessory, or even a bicycle in your size and favorite color? Ask us what you're looking for, and if we don't have it, we can order it for you. There is no extra charge, and most parts arrive quickly.
We'll Help You Find the Bike That's Right For You
When you buy a bike from us, you can be assured that you've purchased an excellent quality bicycle assembled by expert mechanics. Before you leave, we will make sure you're seated properly on the bike, and we'll show you how to work all the features of your new ride. All bicycles we sell come with a full warranty and free adjustments. Our staff has over 25 years of experience and will help your family make the right choices for all your cycling needs. We accept cash, debit, and major credit cards.
Cycle Funattic on Facebook
See our new, improved Facebook page.  We have photos, group ride information, and more.  Come in for a tune-up, or treat yourself to some new accessories and clothing.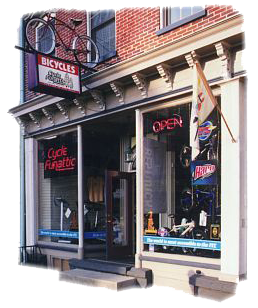 Haro and Bianchi bicycles now in stock!

Haro Brisa E-Bikes are in stock and sell for $1,999.99
Haro Trail Bikes – $549.99 and up
Haro BMX Bikes – $299.99
Biancbi BMX Bikes – $500.00
Bianchi Trail BIkes i $525.00 and up
Please call 908-454-0432 for more information.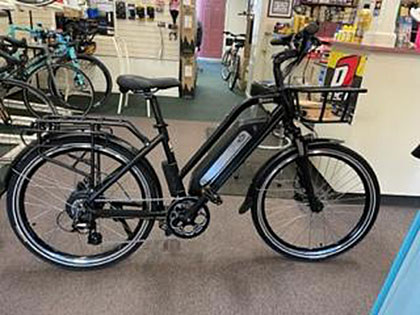 USED – Available in shop now
Bianchi Carbon Record 10SP – 55CM – $1,200.00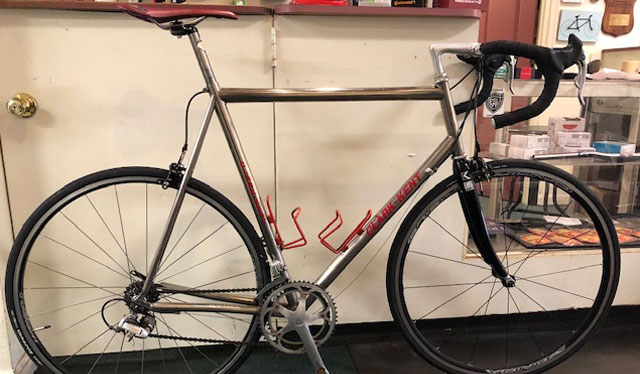 TItanium Clark Kent – Campy Record – 64CM – $850.00
Contact Us:
Store Phone: (908)454-0432
Email: cyclefunattic@verizon.net
Store Location:
403 S. Main Street
Phillipsburg, NJ 08865
Hours:
Monday: 10:00 - 5:00
Tuesday: 10:00 - 6:00
Wednesday: Closed
Thursday: Closed
Friday: 10:00 to 6:00
Saturday: 10:00 to 5:00
Sunday: 12:00 to 4:00